5 MUST SEE SIGHTS IN ICELAND
In May 2017 my sister Jen and I spent a week exploring Iceland. This was a country Ive wanted to visit over the last three years and was excited to make it a reality. It was the beginning of the summer season making it an average of 45-50 degrees in most places we went. If you plan to visit during this time of year expect little to no darkness, in May we had 22 hours of daylight!  This country is unique as it is beautiful, truly worth every penny it costs to go (plane tickets are usually cheap but the country itself is expensive!)
 It was difficult to narrow down five places to see because anything you really decide to do will be incredible.
5. 
Reykjavík
The country's capital and also the biggest city you'll come across in Iceland. This is where the majority of Iceland's population lives. It is full of modern architecture and great places to shop and eat.  Jen and I stayed here the majority of our trip and traveled to the east coast of the country to do day trips. If I was to go back I would most likely rent a vehicle and road trip along the entire country but Reykjavik served us well on this trip! My favorite part of this city was the amazing street art on every corner. When you're looking for a decent cup of coffee, head to "Te and Kaffi".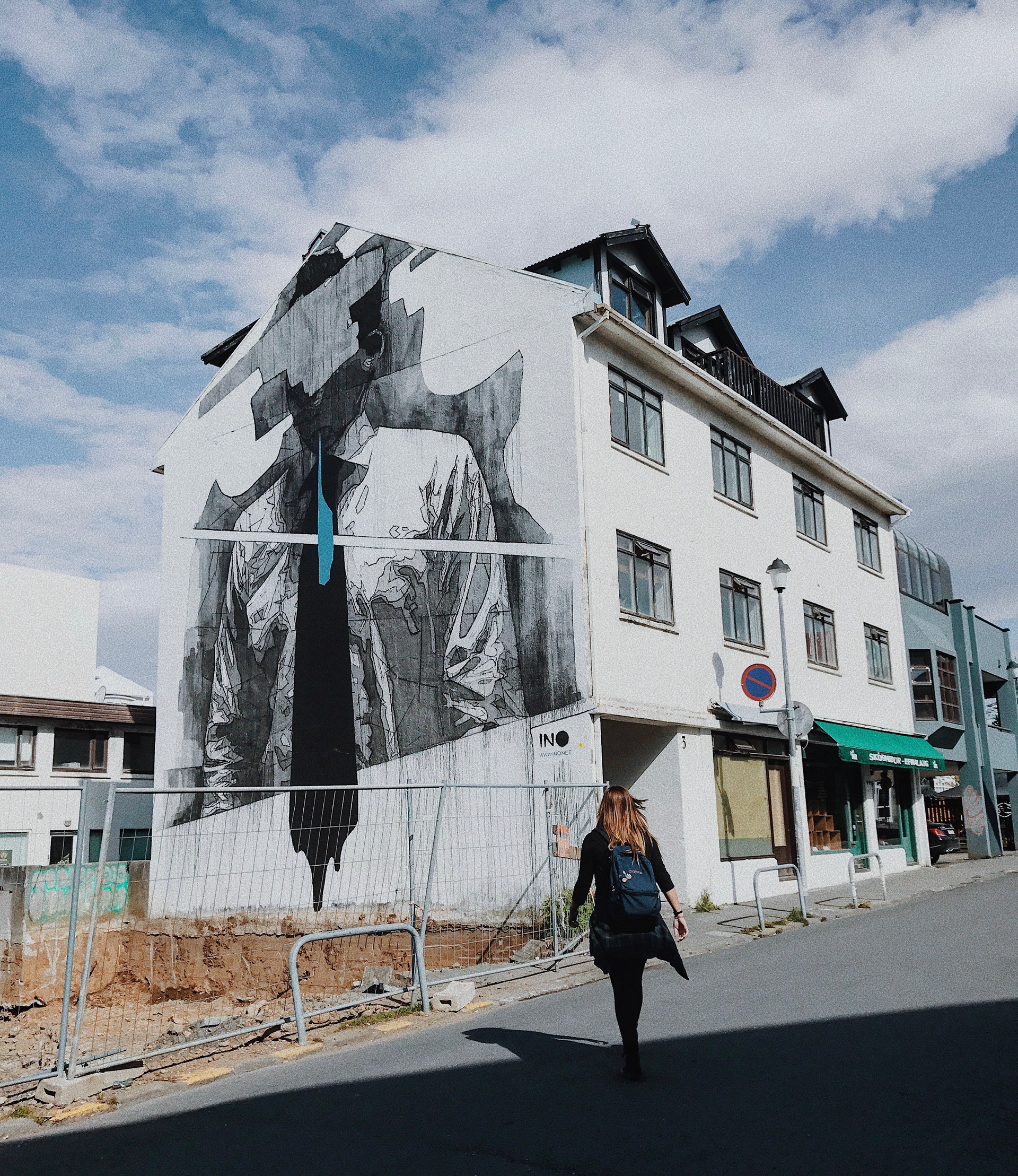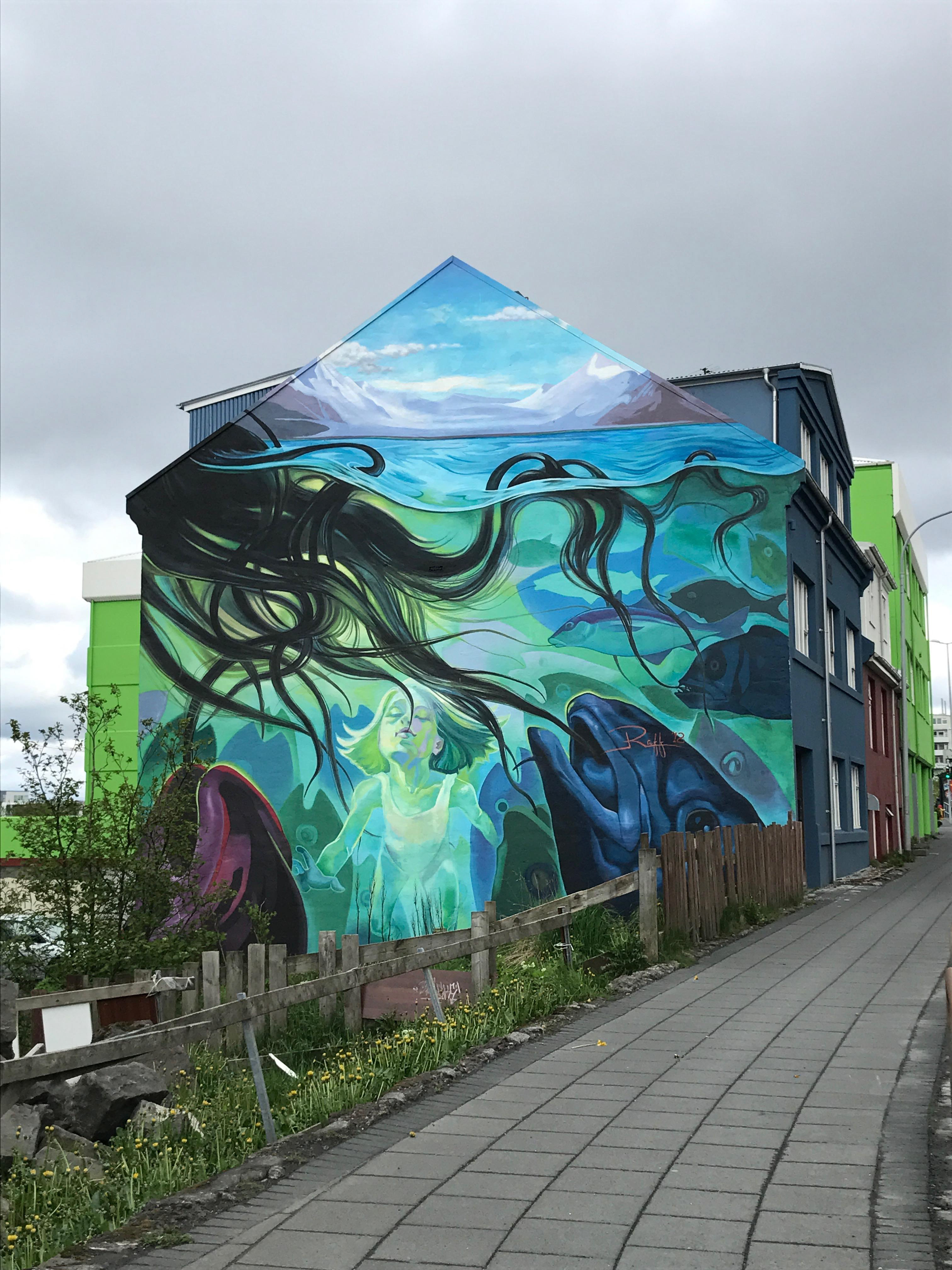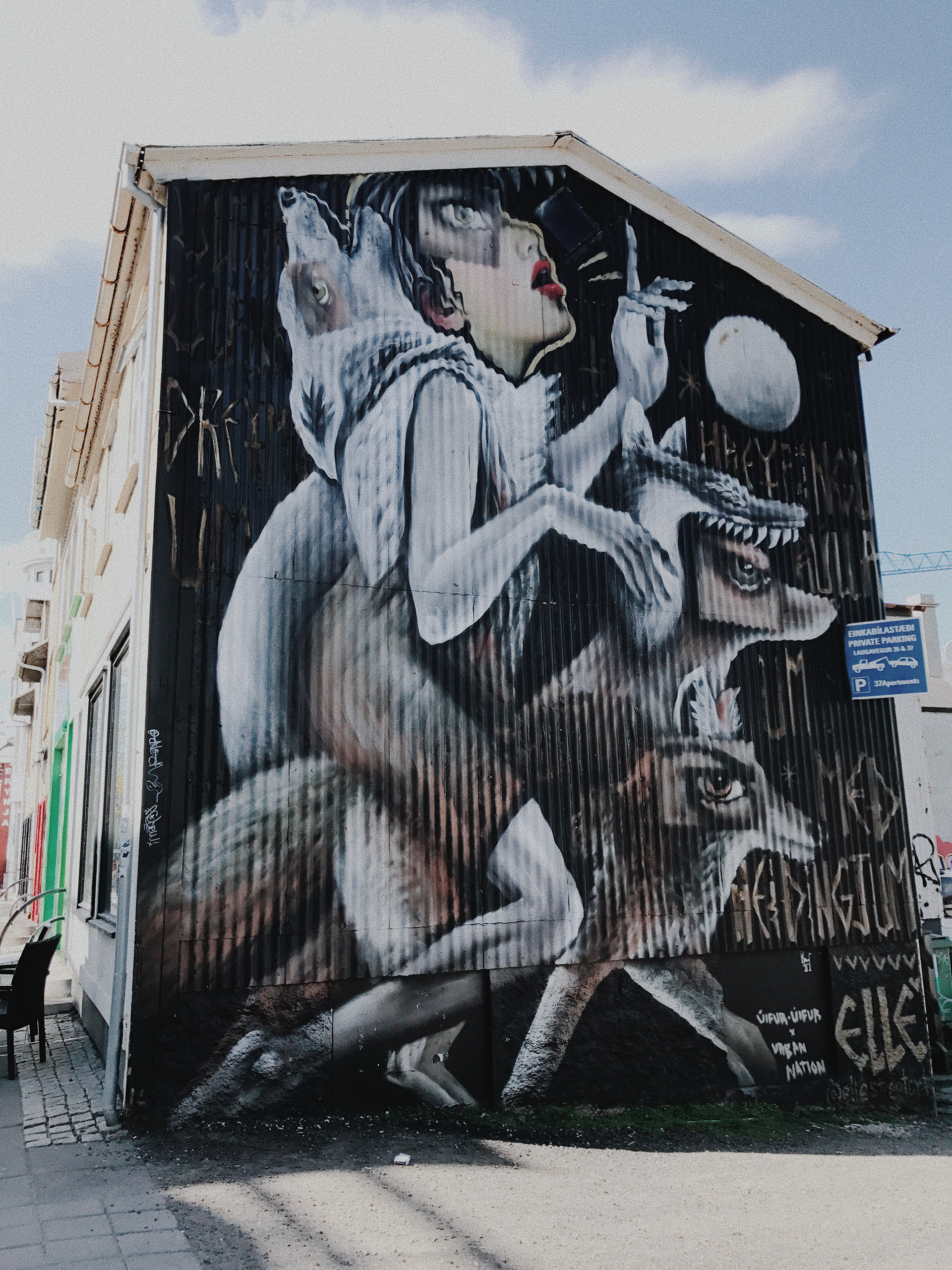 4. Vik- Black Sand Beach
One of Iceland's most well known beaches, Vik will not disappoint! This beach is known for its jet black sand, which we learned is crushed lava rock that forms when it reaches the cold ocean. It is about two hours East from Reyjavik making it one of the most perfect places to stop along your trip. On your way to Vik you'll pass many waterfalls and even a few volcanos which I will get to later! My sister and I were only able to stay here for 20 minutes or so but this is a place you definitely don't want to miss!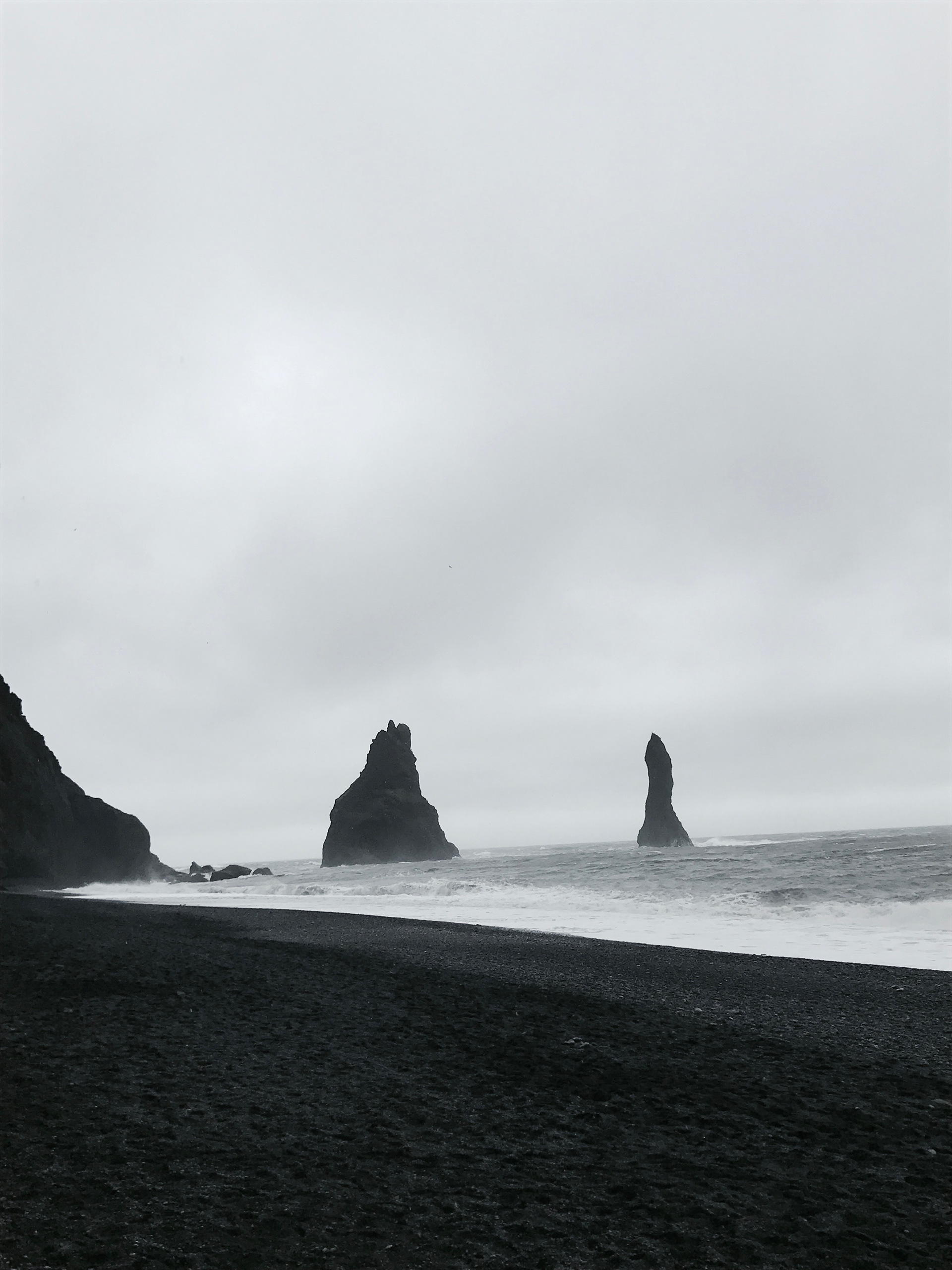 3. Skógafoss
This was by far my favorite waterfall that we got to see in Iceland. It was one of the first places I saw of this magical country that made me want to visit. Being a lazy Floridian, I loved that I didn't have to climb stairs to get to it. 
Skógafoss is about ten minutes south of the black sand beach so you will pass it along your way! 
Surprisingly enough this waterfall continues in the colder winter months.
Oh and there is also a concession stand with coffee and donuts. What's not to love?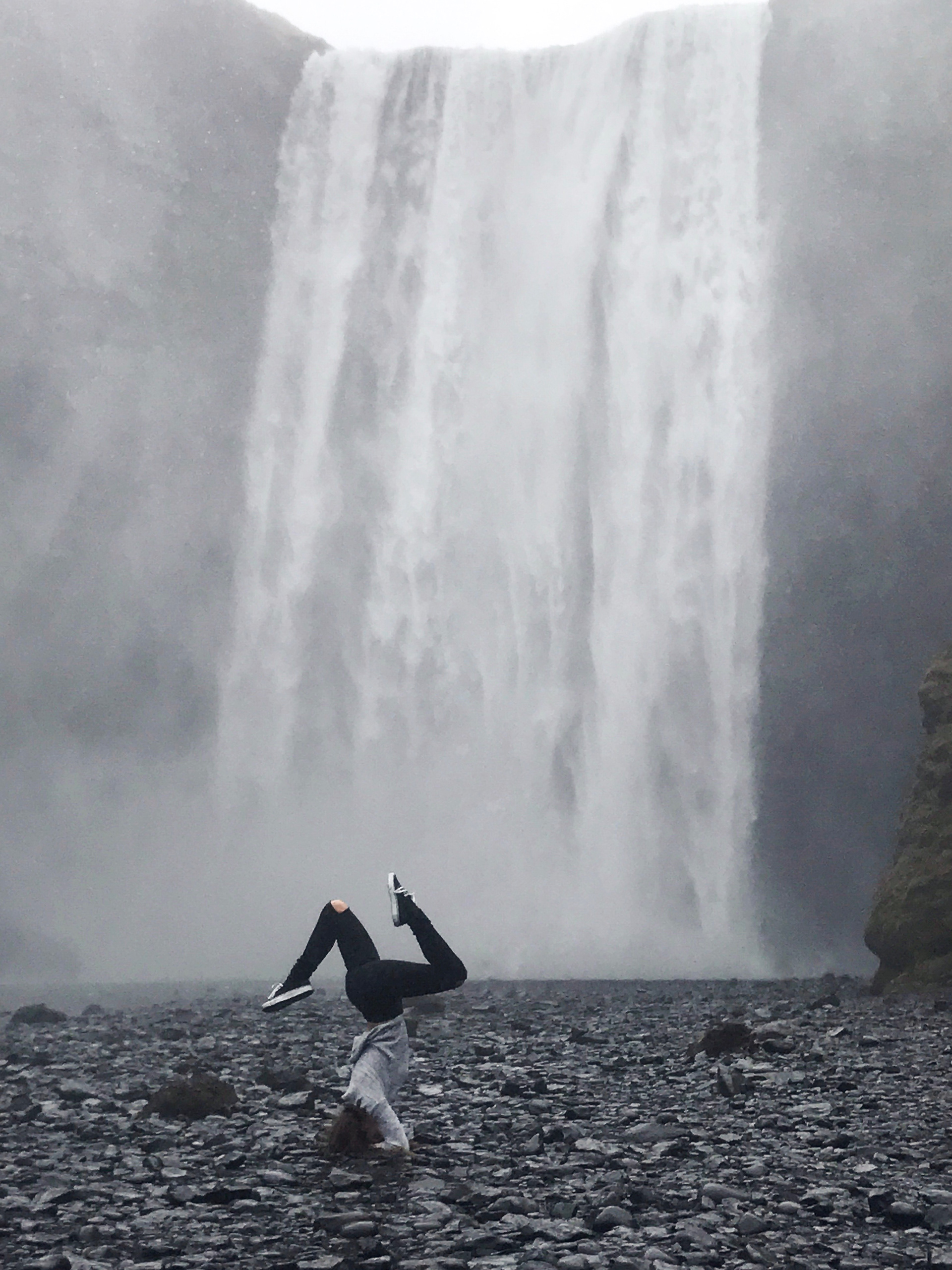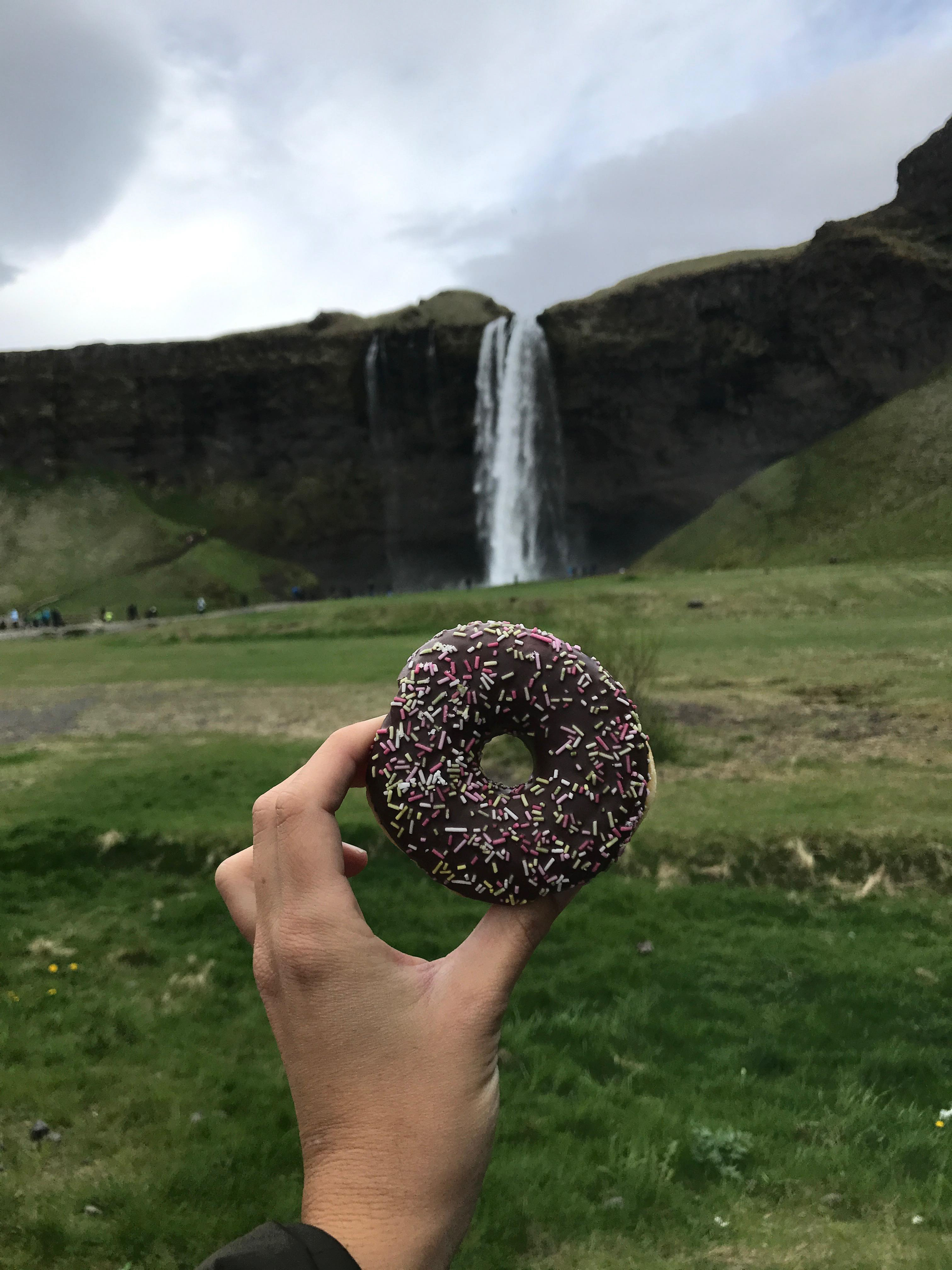 Known to be Iceland's main attraction and for the best reason. The Blue Lagoon was unlike any experience I've had before. I have been to a few spas in my life but this topped them all. The blue lagoon is actually a geothermal pool located on a lava field. The Lagoon is consistently warm all year and is known to hold healing properties for your skin due to its high mineral water. There are multiple stations within the pool including facemarks and more importantly a bar! If you don't go to the Blue Lagoon on your trip to Iceland I will personally come smack you.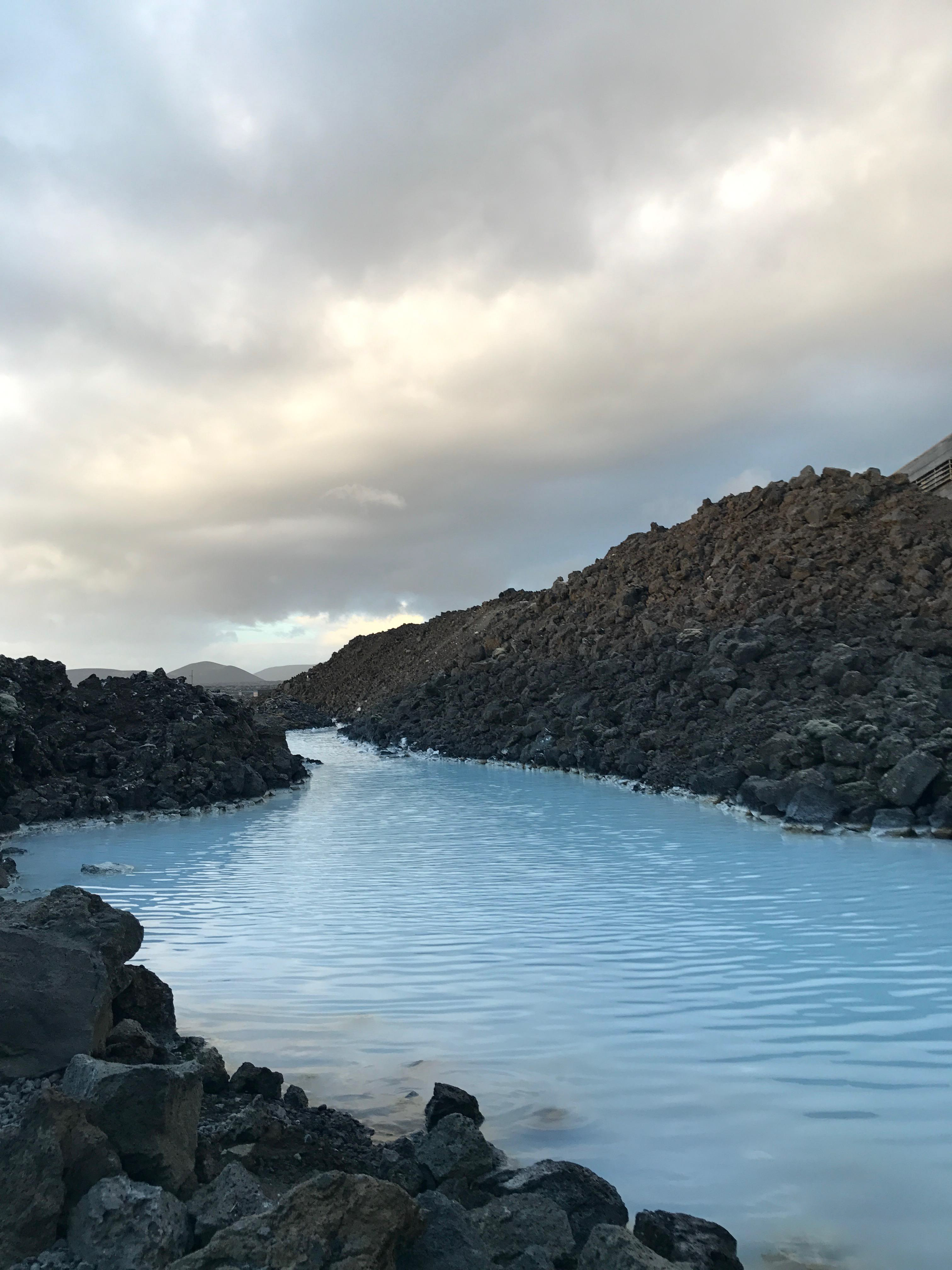 1. Jökulsárlón Glacier Lagoon


Last but not least my most recommended place to see in Iceland is Glacier Lagoon. Jen and I traveled here on the last day of our trip. It was about six hours along the South East coast from Reyjavik. I recommend you continue North from this point instead of driving back like we did! Before this trip I had never seen a glacier in my life so to see this truly changed my life. Not to mention seeing physical effects take place of global warming changed everything for me. It is known that these ice burgs will be completely melted in the next 150 years so if you are hoping to visit, get on it!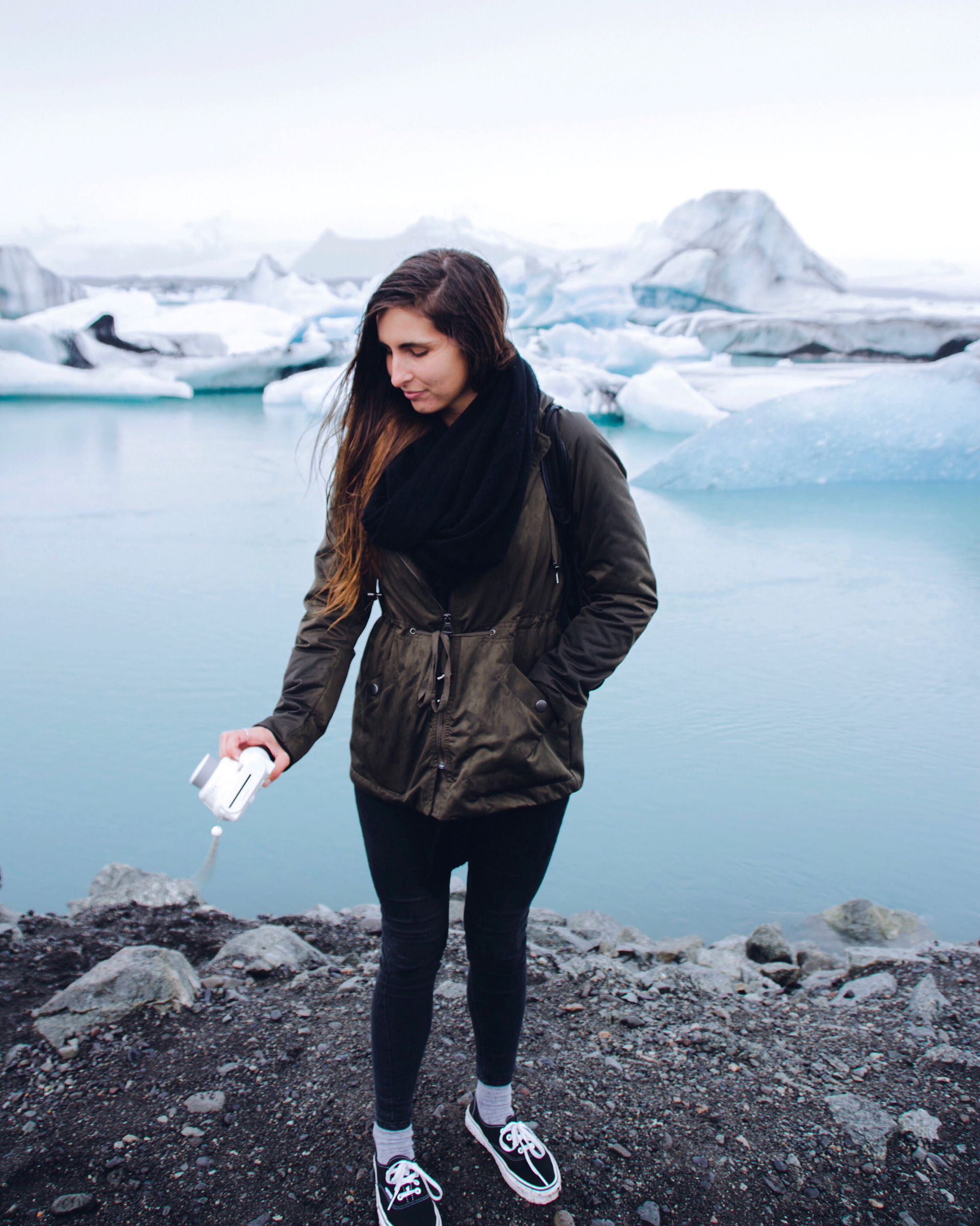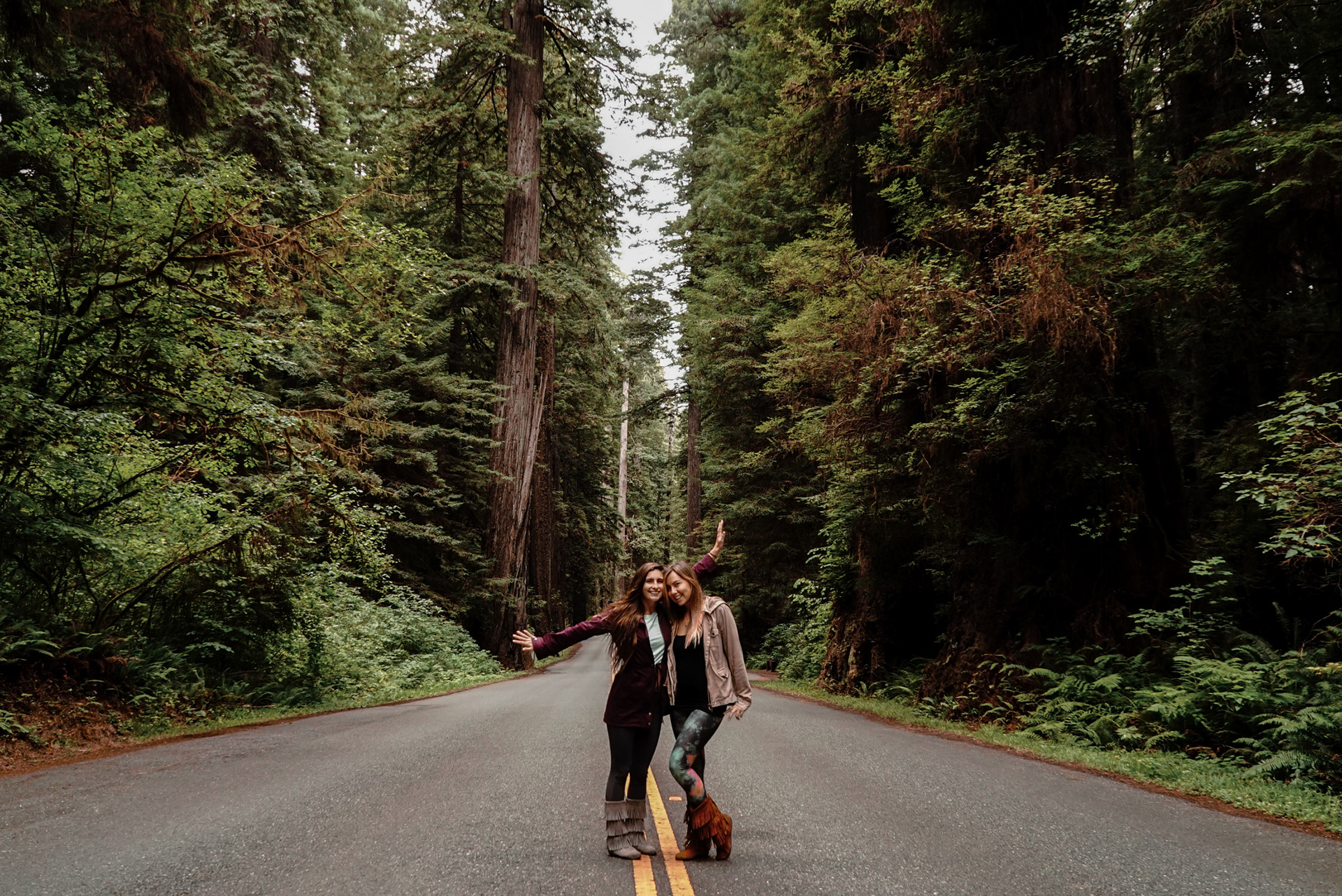 5 INCREDIBLE VIEWS OF CALIFORNIA
Over the last ten years I've had the opportunity to travel to California multiple times. I have yet to find another place that gives you such a variety of scenery; there is really something here for everybody. Coming from a more urban background, I was never a big fan of the outdoors or nature for that matter. California helped me step outside my comfort zone and enjoy the beauty this state holds. Here are my five top places you need to visit if you are driving along the coast!
My biggest recommendation for visiting California is starting your trip at the most south location and traveling north. Sunset Cliffs in San Diego is a must see! My best friend Kaycee, moved to California when we were in high school so I have had many opportunities to visit and get the full tour of this city from her. She took me here a few summers ago and it was one of the best sunsets of my life!
The Griffith Observatory, Los Angeles
The Griffith Observatory is one of the greatest places Los Angeles has to offer.  I have been a few times once during the day and then the other at night and both times provide an amazing view of the city, my only recommendation with going at night is being able to look clearly through the telescopes. I also felt that it was less crowded during evening hours.  Admission is also free so there's no reason not to check it out!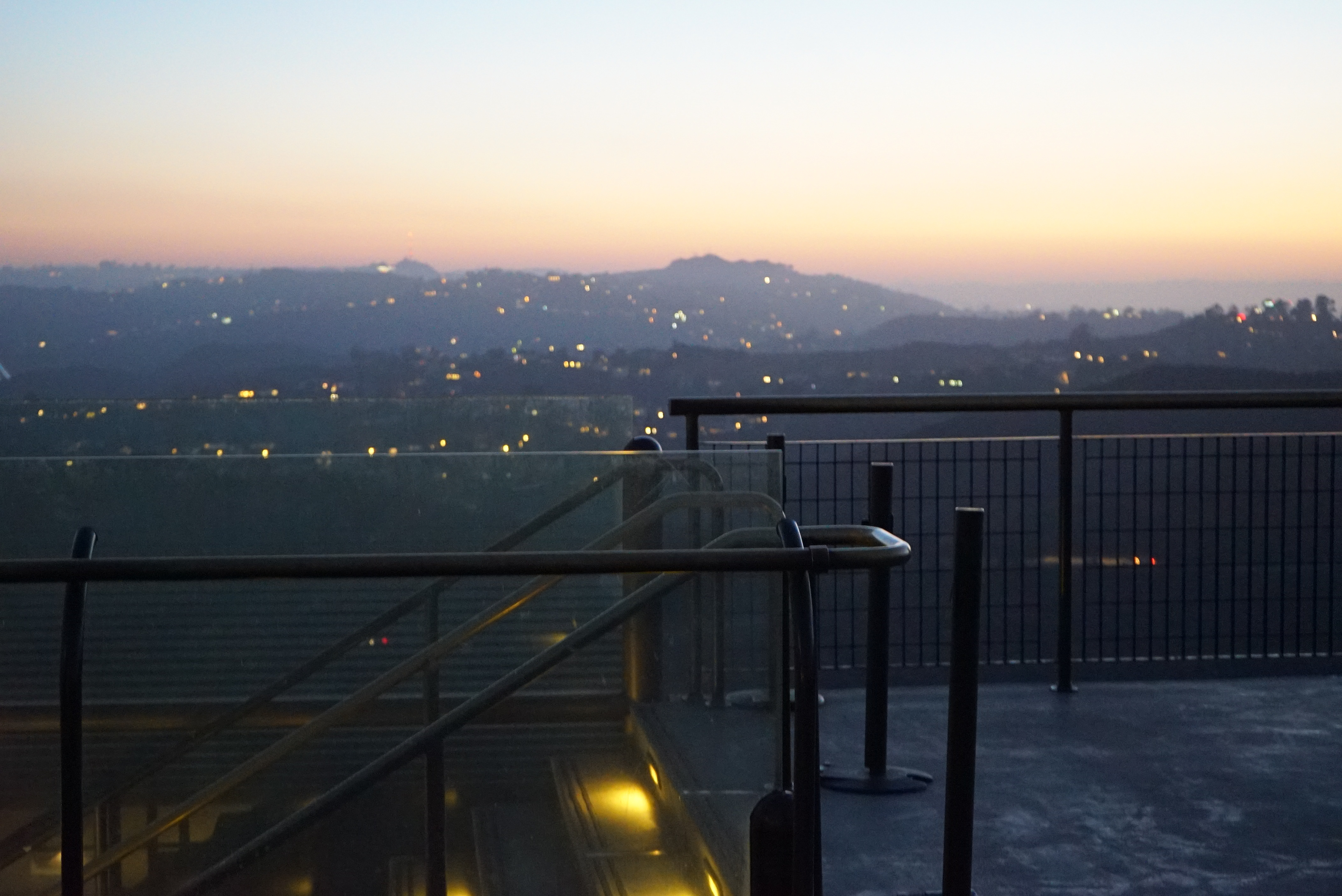 After doing this road trip multiple times, Big Sur is a place you don't want to miss. If you are driving the Pacific Coast Highway you will come to Bixby Bridge along the way this was our favorite spot to pull off and look at the view. I have photos from two separate days of visiting. One was a clear blue sky and it felt like a true summer day, the next time I went it was foggy and deserted. I couldn't tell you that one was better than the other because they both provided a different but incredible view.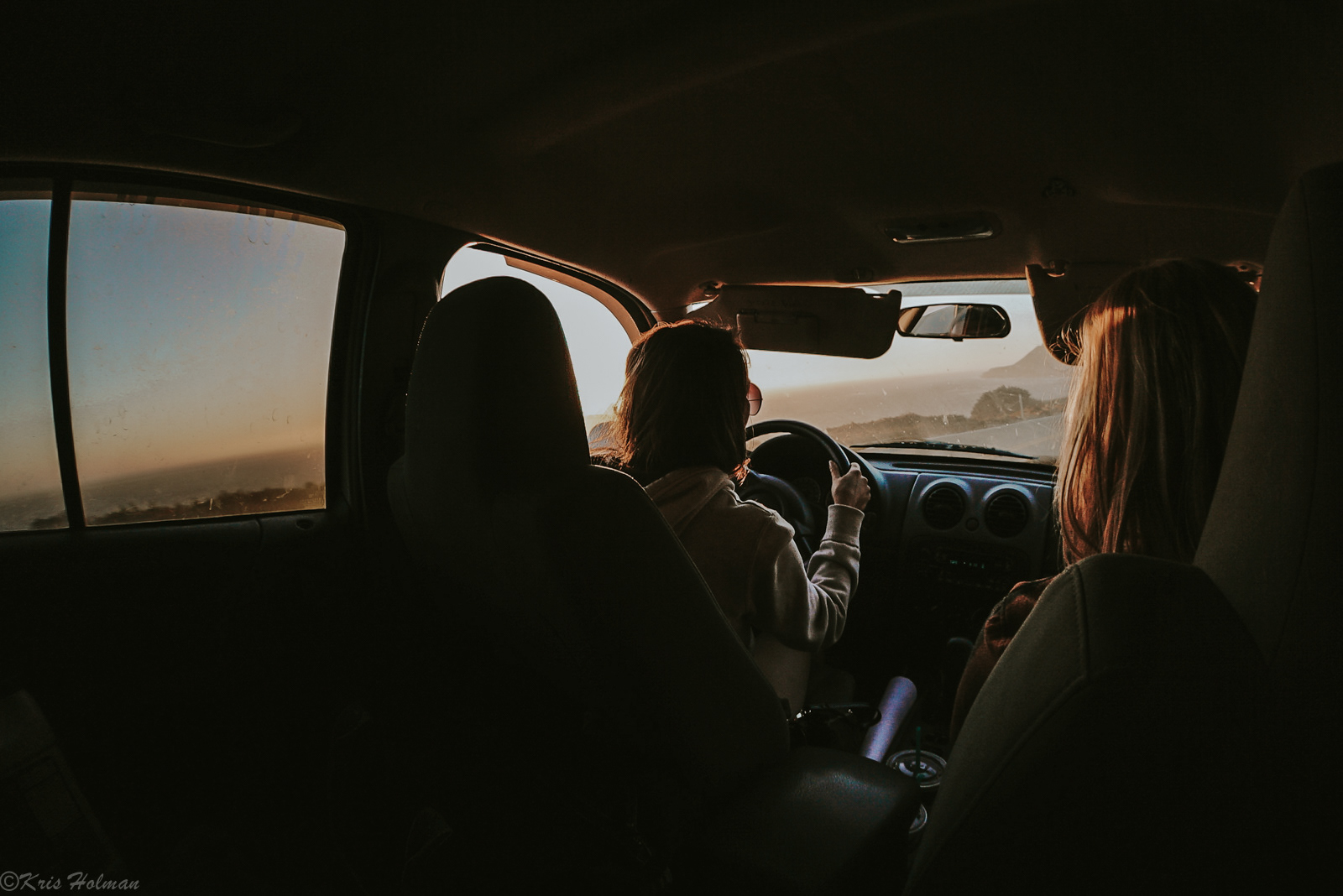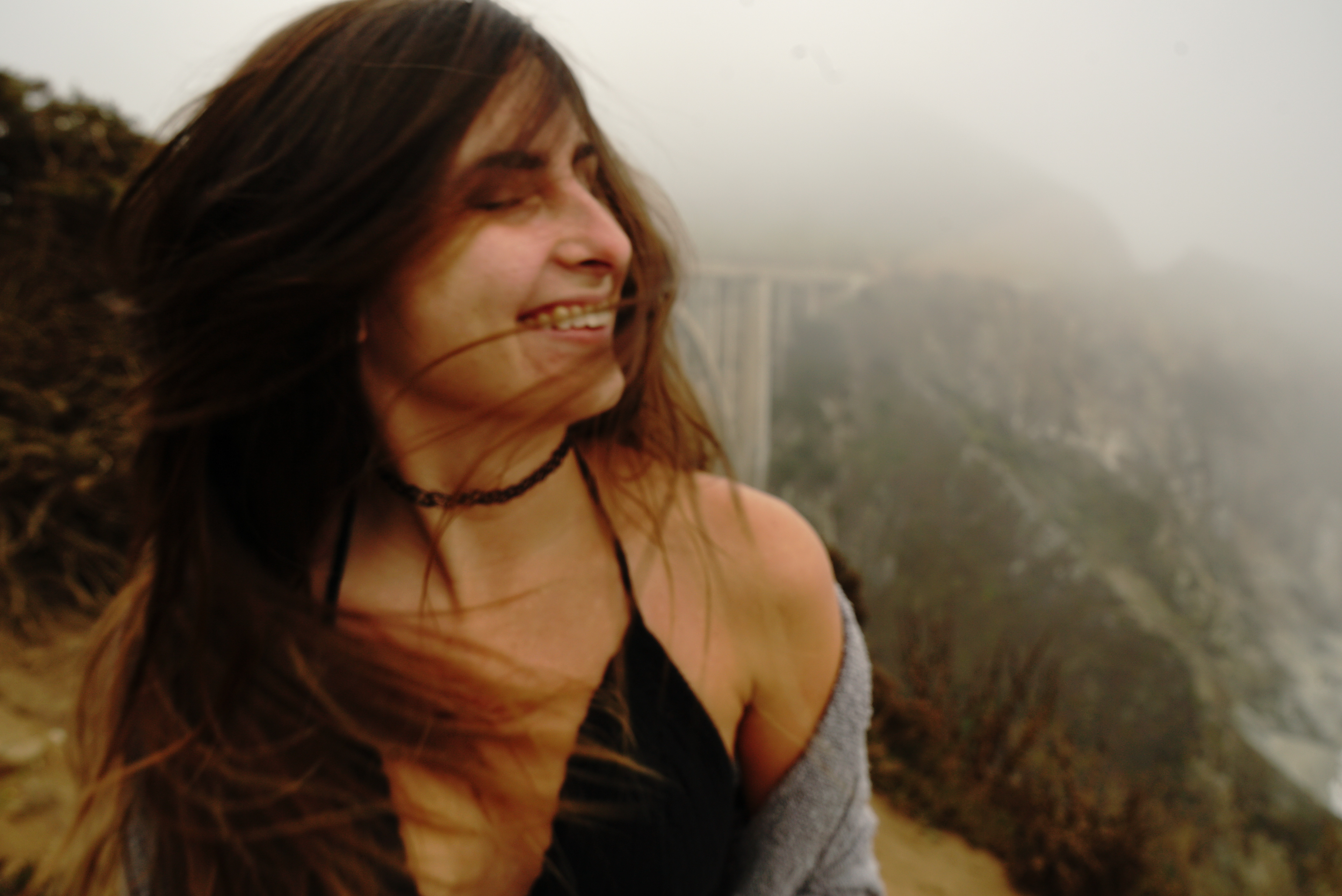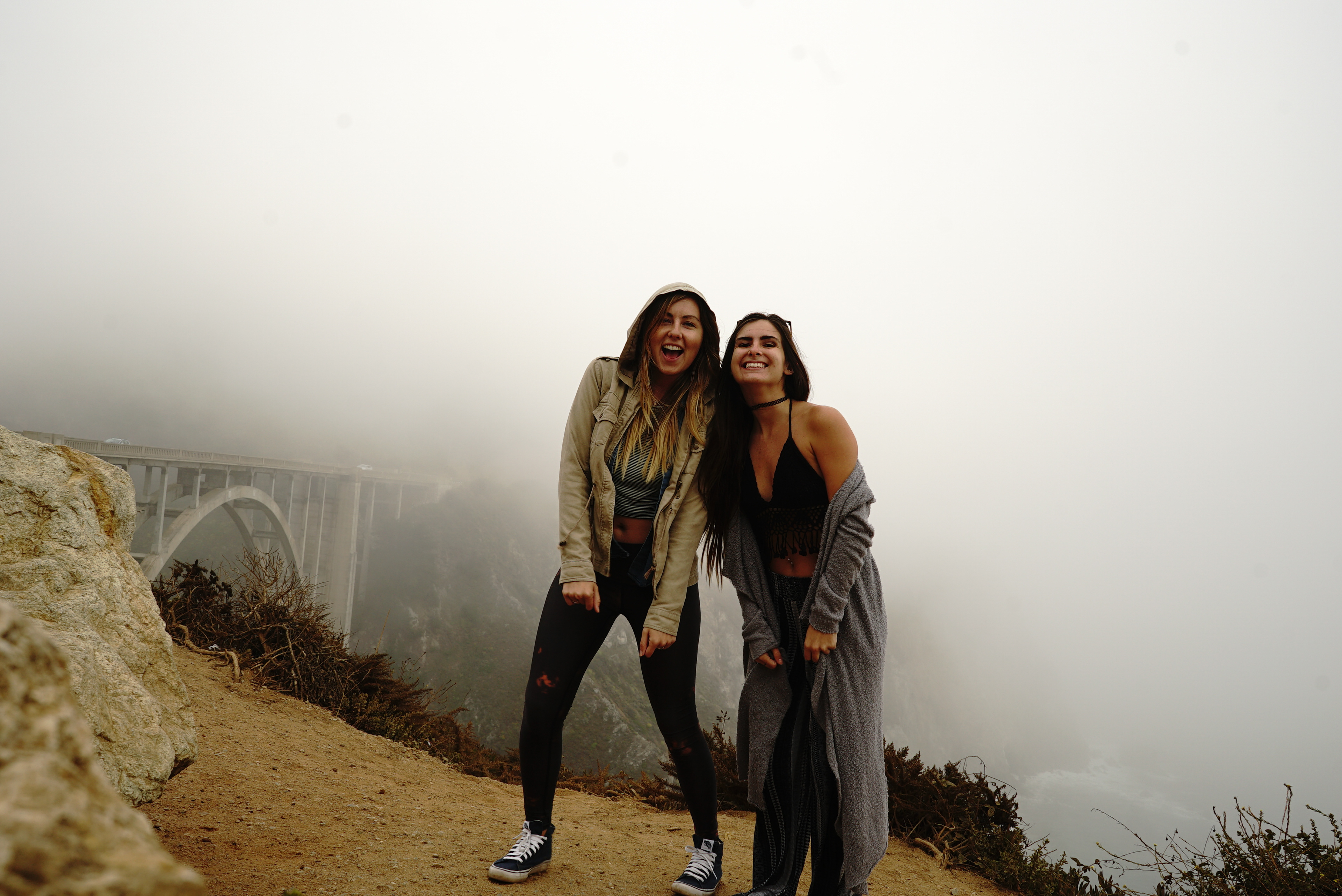 As I previously mentioned, growing up in Florida I had minimal experience with hiking or camping.  So when I visited Yosemite National Park it truly changed my life.  My best recommendation for this park is to schedule multiple days here. It is impossible to see this whole place in one or two days! During our stay we did the classic Tunnel View, which is a must at Yosemite. From this point you can see Half Dome in the distance as well as Bridalveil Falls. If you are traveling during the summer months I highly recommend seeing the Tuolumne Meadows. The river that flows through the meadows is crystal clear, it was one of the most peaceful places I have ever been to.  Tuolumne Meadows is along the Tioga Road which if you follow along the park you will hit numerous stunning sceneries. If I were to visit Yosemite again I would most likely go during the Fall season as the summer was pretty crowded with tourists. 
Last but certainty not least is my favorite location along the California coast, the Redwoods! The only way to explain this place is purely magical. After passing Sonoma, California you will start to notice the change in atmosphere. The trees get larger and greener and it will most likely get colder. We went from the desert heat in San Diego to 50-degree weather in the Redwoods all within a few days. To see the Redwoods you do not necessarily need to stop at the Redwoods National Park, we pulled over at many locations to explore. It astonishes me how one state can have such a dynamic range of scenery, as I said there is a place for everyone to love in California.